The Nation State and Afghanistan
Paolo Cotta Ramusino
The cohesion and stability of nation-states are put under stress by linguistic, ethnic, and religious divisions within the States. Afghanistan not only has all of these ...
Afghan-led RECCA & Heart of Asia Processes Can Bolster Regional Stability and Prosperity
M. Ashraf Haidari
Over the past 16 years, Afghanistan has been a victim of state-sponsorship of terrorism. As a proxy of a regional state, the Taliban have daily killed and maimed innoc...
Afghanistan: The Heart of Silk Road in Asia
M. Ashraf Haidari
Reviving and building connectivity across the Eurasian landmass based on the commercial networks of the ancient Silk Road underpins one of the key economic goals of the Asi...
Farkhunda's Sisters – Recasting the Social Narratives of Afghan Women
Farhana Rahman
In March 2015, twenty-seven-year-old Farkhunda Malikzada was horrifically murdered by an angry mob in front of the Shah-Do-Shamshira mosque in downtown Kabul...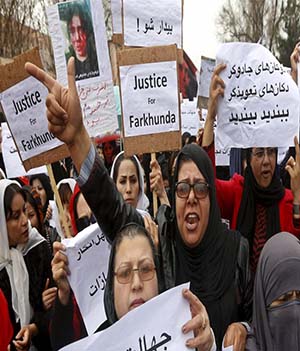 Video Tour
Panel VI: The Way forwards
First round of "Panel V: Outsmarting Terrorists; Indigenous Narratives
First round of "Panel IV: Afghanistan: From Great Game to Great Consensus
First round of "Panel III: External Powers: Rules of the Game
First round of "Panel II: New Great Game: Central Asian States: Stakeholders or Passive Observers
First round of "Panel I: The World in Transition; Return of Geopolitics; Evolution of Terrorism
First round of "Opening Session: Afghanistan-Central Asia Dialogue – IV
First round of "Presentation: Ambassador Mr. Hugo Llorens
More Videos